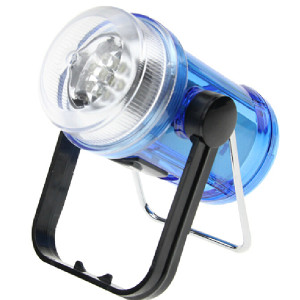 Whenever I go camping with my family, getting ready for bed is typically a big challenge. This is because my husband and my children are all trying to get comfortable in a tent while using the light of a tiny flashlight to find pajamas and anything else that might be needed for bed. It is so annoying to have to try to hold a flashlight while helping my children change and get ready.
This year, I am going to make everything so much easier by making sure that I have some kind of light that will work so much better. I have been looking at some different types of tent lights that can stand up on their own or hang from the top of a tent. My hope is that we will be able to have a light like this that can provide the light that we need to eliminate the flashlights.
I am going to start out by using an LED tent light that I feel will be perfect for me to use in the tent. This bright light should provide all of the light that we need to get ready for the night in our tent. I really feel that a light like this will make a huge difference in our camping experience as a whole since evenings will be nicer.