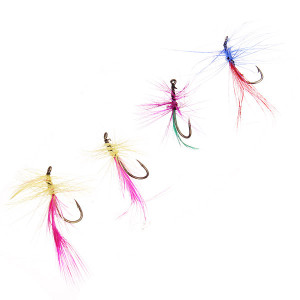 Over the years, my tackle box has filled with a wide selection of lures and other tackle supplies that I need to make sure that I am able to go fishing. It is always fun to head out to a river, lake, or bay and just throw something in the water to see what kind of lure might attract fish that day. Some days it will be one lure, while other days it will be something different.
For this reason, I rarely will leave my home with just a few choice lures. Just because these lures may have been what all of the fish wanted yesterday doesn't mean that their mood won't have changed somewhat in the last 24 hours. Since I know that this happens often, I keep a diverse selection of different fishing tackle supplies on hand at all times.
Even when I am fly fishing, I will bring flies in a wide variety of colors and styles just because I know that different fish might like different things. Some fish will constantly go for the blue and red fly while others would much prefer that lovely pink one. I am always prepared to try new lures if one that I am using doesn't seem to be working that day.